When it comes to industrial mixing solutions, selecting the right mixer is crucial. Whether you're mixing chemicals or other products, the right mixer can mean the difference between a successful product and a failure. But with so many options available, how do you know which mixer is right for you? That's where Arrow Mixing Products comes in! As a leader in the industrial mixing industry, we offer a wide range of products to fit a variety of industries, applications, designs, and interpretations and are dedicated to helping customers find the perfect mixer for their needs.
Challenges When Selecting the Perfect Mixer
Different Interpretations
One of the many challenges of selecting the correct mixer is that everyone interprets their own needs differently. For example, viscosity is an important factor to consider when selecting a mixer. However, different customers may understand a term like "high viscosity" in different ways. That's why we support our customers and walk them through the buying process. We'll speak to them and understand their interpretation of important factors such as horsepower, torque, viscosity, rpm, etc., to ensure they pick the mixer that's perfect for them.
If, after receiving your mixer and trying it out, you find it doesn't give you the desired results, we'll take it back for full credit within 30 days. We'll also let you upgrade to the heavier-duty mixer and you will only pay the price difference.
Applications
Another challenge when selecting a mixer is understanding the different applications that require mixing. If you are mixing something that is flammable, a pneumatic, explosion-proof mixer is the perfect one for you. If you aren't mixing a flammable material, then an electric mixer is what you need. Need help? Do not hesitate to contact us! Just tell us what you're mixing and we'll walk you through finding the perfect mixer for your needs.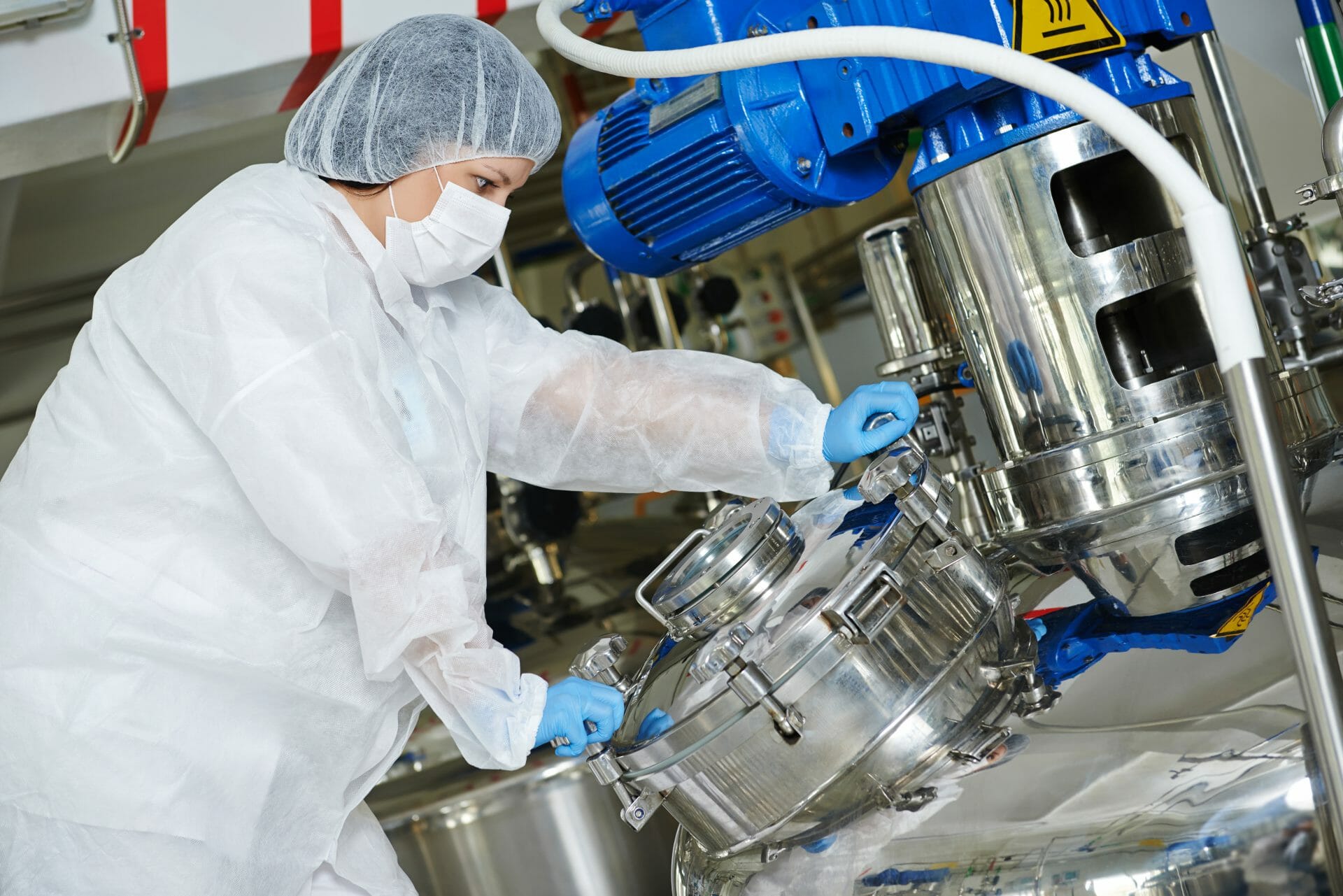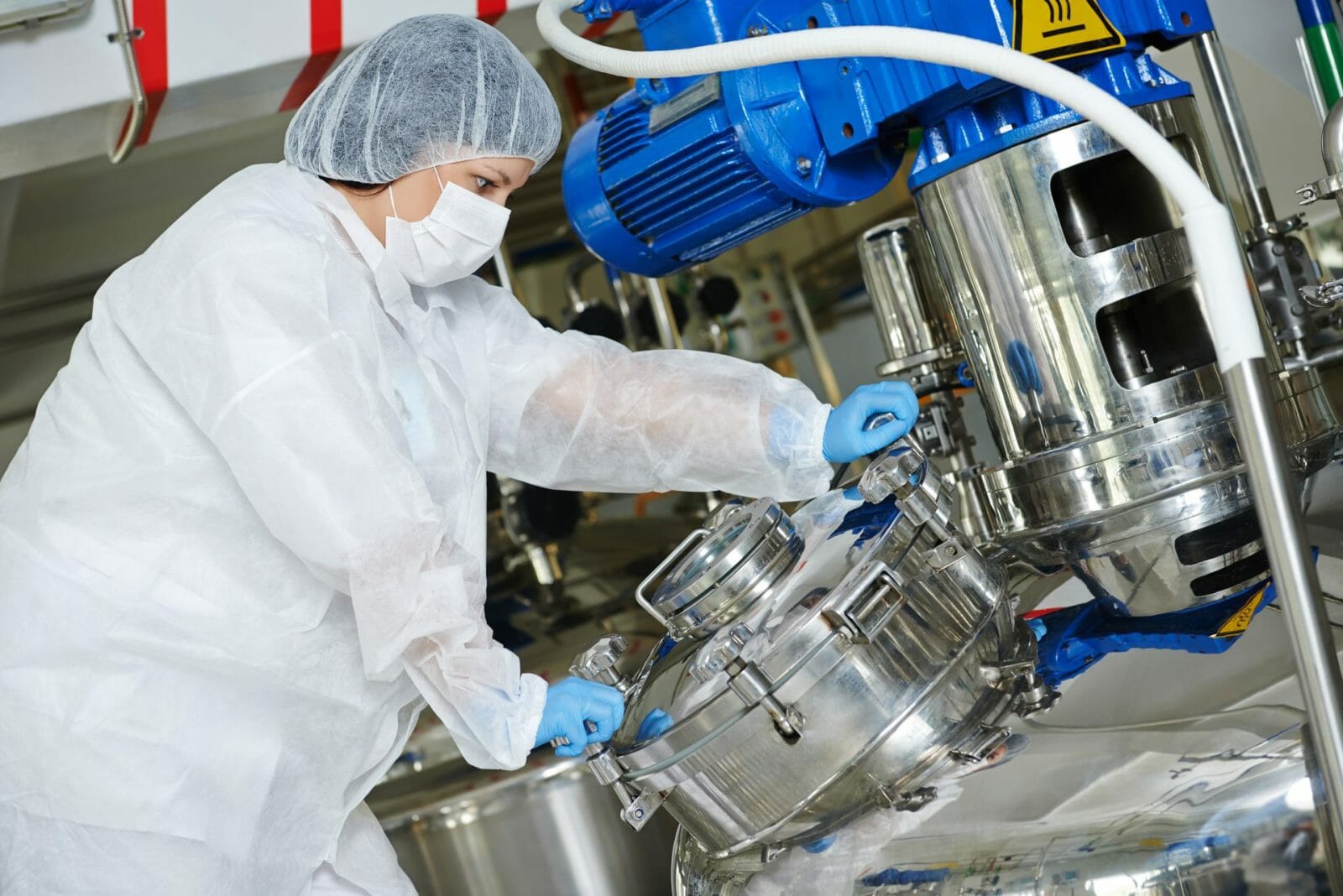 Design
Different industries and applications require different designs. For example, in the pharmaceutical industry, mixers must meet specific GMP (Good Manufacturing Practice) requirements. Arrow Mixing Products offers mixers designed to meet a variety of industry-specific regulations and requirements.
Products
Arrow offers electric mixers with the option of digital display and pneumatic mixers, all designed to meet a variety of applications and industries. Our pneumatic mixers are ideal for environments where you're mixing flammable materials. Our electric mixers feature a totally enclosed non-ventilated mechanical motor that keeps dust and corrosive fumes out and has a more trouble-free service life. Arrow also offers a range of accessories, including impellers, shafts, and other parts.
Customers
Arrow is dedicated to providing the best customer service possible, whether you're a large industrial manufacturer or a small startup. We understand that selecting the right mixer can be a difficult process and are committed to helping our customers find the perfect mixer for their needs.
Providing the Support You Need
Our team of experts at Arrow Mixing Products is available to speak with you and walk you through the process of selecting the right mixer. We are also committed to providing ongoing support and maintenance for our mixers to ensure our customers get the most out of their investment. To further our support, we even offer a range of mixer accessories and parts to ensure that our customers' mixers continue to operate at peak performance.