In many applications, electric-powered industrial mixers offer an ideal solution. There are some instances, though, where using an electric mixer presents serious safety concerns – namely when you are mixing flammable or explosive materials. In these cases, it's a good idea to invest in an industrial explosion-proof mixer.
Why Electric Mixers Present a Safety Hazard When Mixing Flammable Materials
Most of the electric mixer uses occur in a lab environment and it's generally thought of safe. However, when using an electric lab mixer, this creates the potential for an electric spark originating within the motor to catch your mixture on fire. When exposed to the wrong materials, even a single electric spark could prove to be disastrous.
Types of materials that make using an electric mixer unideal include volatile chemicals, solvents, lacquers, or other materials that could ignite when exposed to an electric spark. When working with materials such as this, it's always best to use a quality air mixer as opposed to an electric mixer.
How Air Mixers Work to Prevent Explosions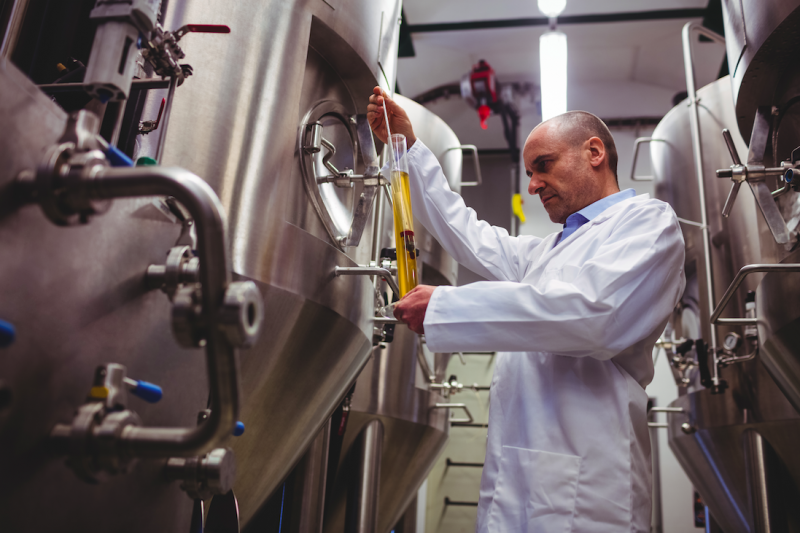 Air mixers make use of compressed air instead of electrical current in order to power the mixer's propeller. This enables all of the electricity-conducting components to be a safe distance away from the materials that are being mixed.
Fortunately, you don't have to worry about any loss in performance when using an air mixer from Arrow Engineering Mixing Products – all of our air mixers are designed to deliver as much power and reliability as any electric mixer, enabling you to eliminate safety hazards without sacrificing performance in the process.
Types of Air Mixers Available
At Arrow Engineering Mixing Products, we offer a wide variety of air mixers designed to fit a number of applications. Some of the air mixers we offer include:
Model 750

– A heavy-duty mixer, our

Model 750 air mixer

is able to deliver up to 3000 RPM and 28 in-lbs of torque. It has a weight of 8lbs, a motor shaft diameter of 1/2″ and uses 20 cfm of air consumption. If you want a mixer that is powerful enough to mix viscous solutions while also being safe to use with flammable materials, the Model 750 is an excellent option to consider.

Model A

– Our

Model A air mixer

is a light-duty mixer perfect for coating applications where tons of torque is unnecessary. This mixer weighs just 5 lbs, is able to deliver up to 10000 RPM and 4 in-lbs of torque while using 13 cfm of air consumption.

Model G-5

– Our

Model G-5 air mixer

is a medium-heavy-duty industrial mixer that delivers up to 1000 RPM and 26 in-lbs of torque while using 27 cfm of air consumption. Weighing in at just 6lbs, this mixer is able to generate a lot of power for its size, making it an ideal mixer for a wide range of applications.
Make the Most of the Benefits of Air Mixers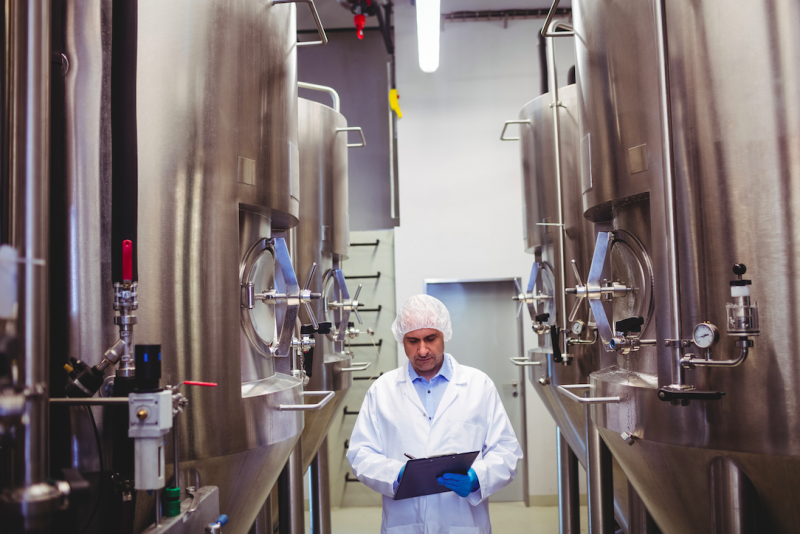 If you intend to mix materials that are even marginally flammable, it is absolutely necessary that you make use of all explosion-proof equipment you can, including air mixers. The benefits of air mixers include:
No risk of an electric spark causing a fire or an explosion

Able to generate as much power as an electric mixer

Lightweight and easily portable
Contact us today to learn more information on choosing the right industrial explosion-proof mixer or about the air driven mixers we offer at Arrow Engineering Mixing Products. We can answer any questions about which air mixer you is suitable for your requirements and best overall for your specific operation.