One of the most effective pieces of equipment for cutting costs and improving production efficiency is a quality overhead lab mixer. In this article, we'll look at how an overhead mixer can help you improve the production of your operation in a big way.
One Mixer for a Variety of Applications
One of the benefits of overhead mixers is the fact that they can be customized for a wide range of applications. This enables you to use one mixer and adjust it for various applications in little time. All of the industrial mixing equipment we offer at Arrow Engineering Mixing Products – including our Model 6000 mixer and our Model 2000 mixer – offer variable motor speeds in order to optimally mix a wide range of materials. Our Model 2000 mixer even comes with a forward/reverse switch so that materials can be mixed in two different directions.
In addition to being able to vary the motor speed of your mixer, our wide range of accessories also allows you to further customize your mixer to suit a range of applications. Having the ability to use one mixer to perform a variety of tasks can give your business a big boost in production and efficiency.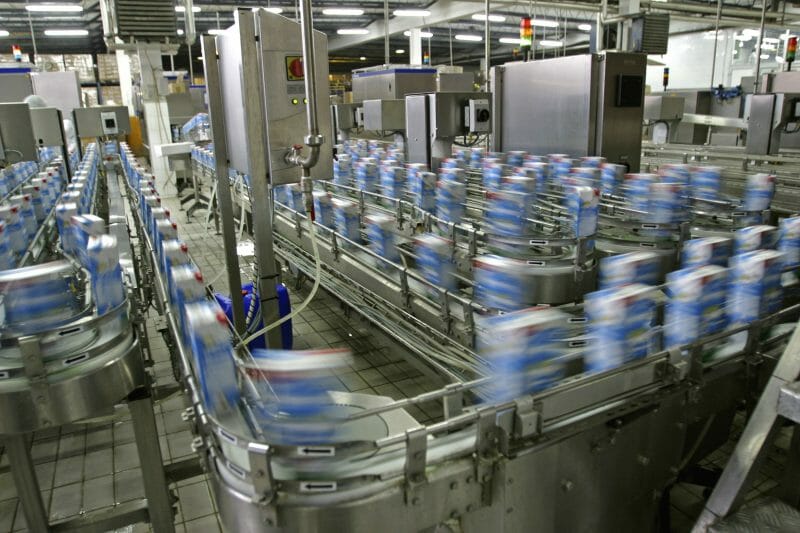 Improve Production With Unparalleled Quality and Performance
At Arrow Engineering Mixing Products, every overhead mixer that we offer is able to deliver unmatched mixing quality and performance, enabling you to quickly mix materials of all kinds and ensure that the final product meets your precise specifications each and every time.
Using lesser quality mixers almost always ends up hurting production in some form or another. For example, a single breakdown could shut down your operation for days on end while you wait for replacement parts to arrive. Likewise, using a mixer that does not deliver consistent results means that many times you will be left with an end product that is not up to standards. These issues quickly add up, costing you much more money in the long-run than you save purchasing a low-quality mixer.
By offering unmatched durability and top-notch performance, our electric and air mixers are able to ensure that your product always turns out exactly as intended while at the same time performing perfectly over the duration of the mixer's life-cycle. By having a mixer that you can rely on each and every time, you can drastically boost the production of your operation and avoid costly errors and breakdowns during your industrial mixing processes.
Boost Production With an Overhead Laboratory Mixers Today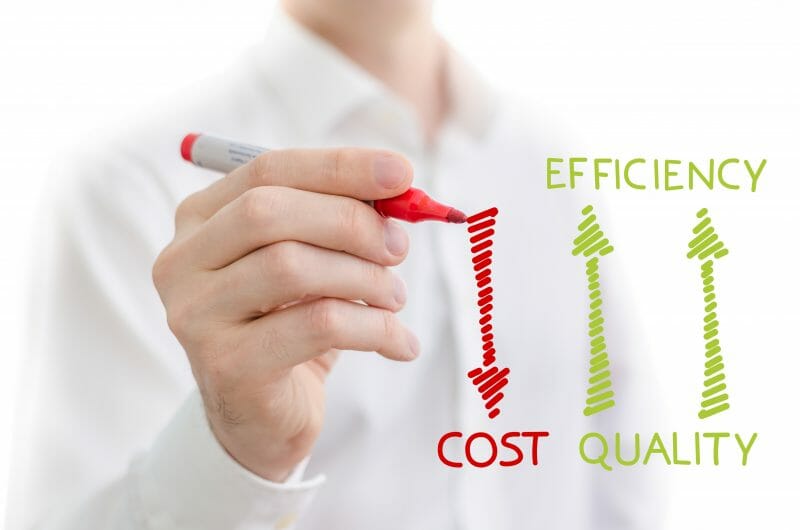 Trying to find out how to improve your production process? No matter what materials you are mixing, getting an overhead mixer from Arrow Engineering Mixing Products has to be one of the first steps on your production improvement plan. These high-quality mixers are built to help operations just like yours boost production, improve efficiency, and streamline the entire manufacturing process. To summarize, the production-boosting benefits of making use of a quality overhead lab mixer include:
Variable motor speed that allows you to adjust the performance of the mixer

A wide range of accessories that enable you to further customize how your mixer performs

Unmatched quality and durability that eliminates costly breakdowns

High-quality performance that enables you to quickly and thoroughly mix materials of all kinds
If you have been searching for a quick and affordable way to boost the production of your manufacturing operation, investing in an overhead mixer from Arrow Engineering Mixing Products is an excellent option to for continuous improvement. Our light and heavy duty mixers can meet whatever mixing needs you have. If you would like to learn more about any of the overhead mixers that we have available or would like to speak with one of our expert mixing engineers about choosing the right mixer for your specific application, we invite you to contact us today.