When you're running a brewery, one of the most essential pieces of commercial beer brewery equipment that you can use is a high-quality overhead lab mixer. In this article, we'll take a look at five different ways an overhead mixer is able to benefit modern breweries.
Speed Up Mixing Processes
An overhead stirrer that runs at a high RPM such as our Model 2000 electric stirrer will make quick work of the professional mixing processes involved in a brewery operation, allowing you to increase your production speed in order to produce more product and cut costs.
Reduce Man Hours
Mixing your product manually is far too labor intensive to be cost effective. By making use of an overhead mixer that gets the job done quickly and that will practically run itself, you can reduce your operation's man hours and free up your employees to focus on other tasks that are essential to your brewery's success.
Fewer Breakdowns
Few things are more costly to a brewery than an essential piece of equipment breaking down. When the commercial beer brewery equipment you rely on stops working, it often takes days or even weeks to get it operational again, and this downtime can be really damaging to your business. When you use high-quality overhead mixers that are built to last, breakdowns are not nearly as much of a concern. This easily enables you to eliminate as much downtime as possible and keep your brewery running at all times.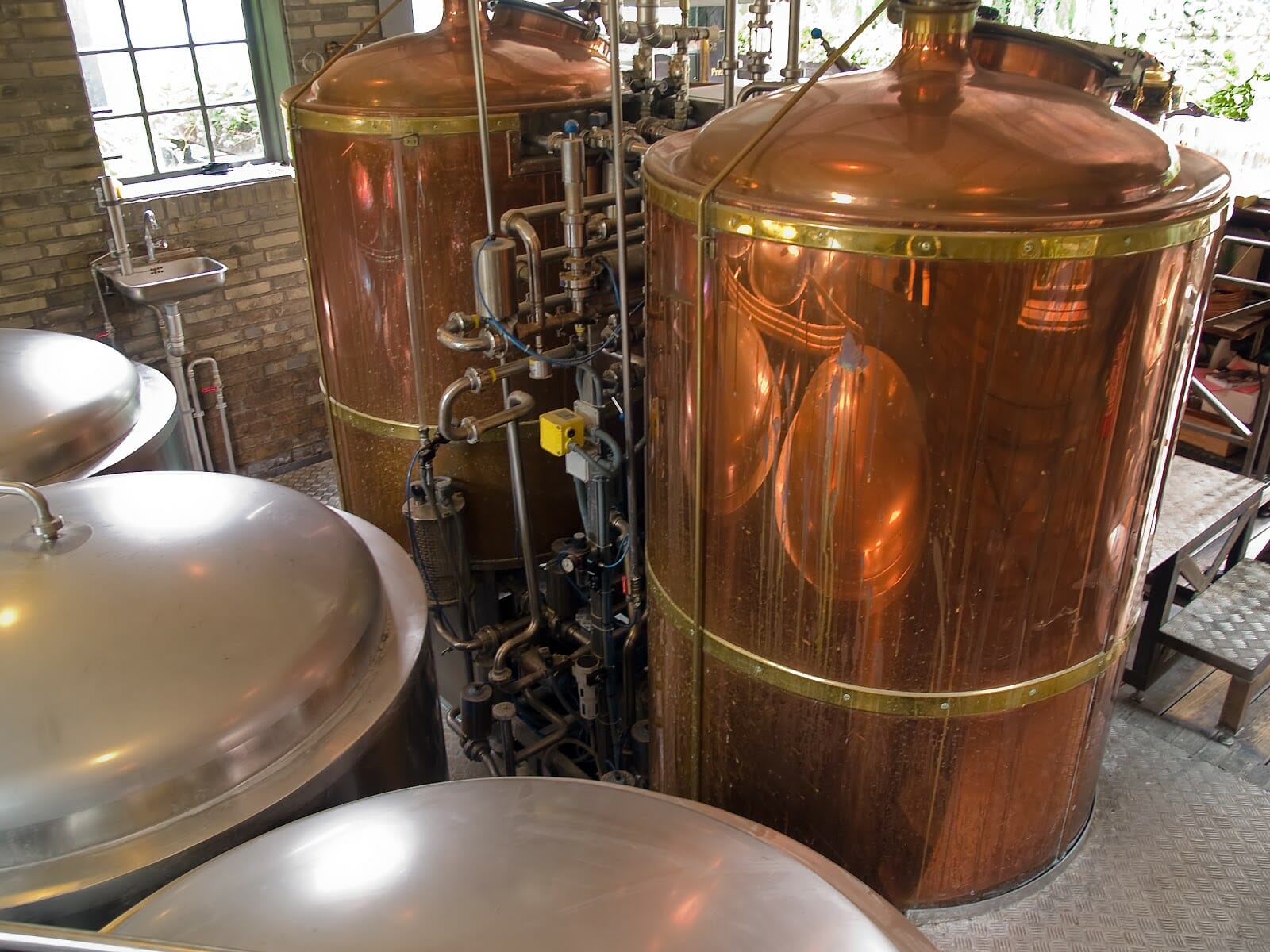 Handle Large Batch Sizes
Breweries often mix large batches of product at a single time. Ensuring that your product is thoroughly mixed when mixing a large batch requires you to make use of an overhead mixer that is designed to handle large batch sizes. Thankfully, there are plenty of great overhead mixers available that are built to thoroughly mix large batches such as our Model 350 electric stirrer, which is able to mix batch sizes up to 50 liters or our Model 1200 electric stirrer which is able to handle batch sizes up to 100 liters.
Reduce Energy Costs
When you use an overhead stirrer that is optimized for your specific mixing operation, you can cut back on energy costs by using a mixer that only delivers as much power as is necessary to get the job done. At Arrow Engineering Mixing Products, all of our overhead mixers are designed to be as energy efficient as possible. When you combine this energy efficiency with the ability to choose a mixer that delivers exactly the right amount of power that is required by your specific mixing process, the result is a piece of equipment that is just about able to pay for itself over its lifetime in reduced energy costs alone.
See the Benefits of an Overhead Mixer for Yourself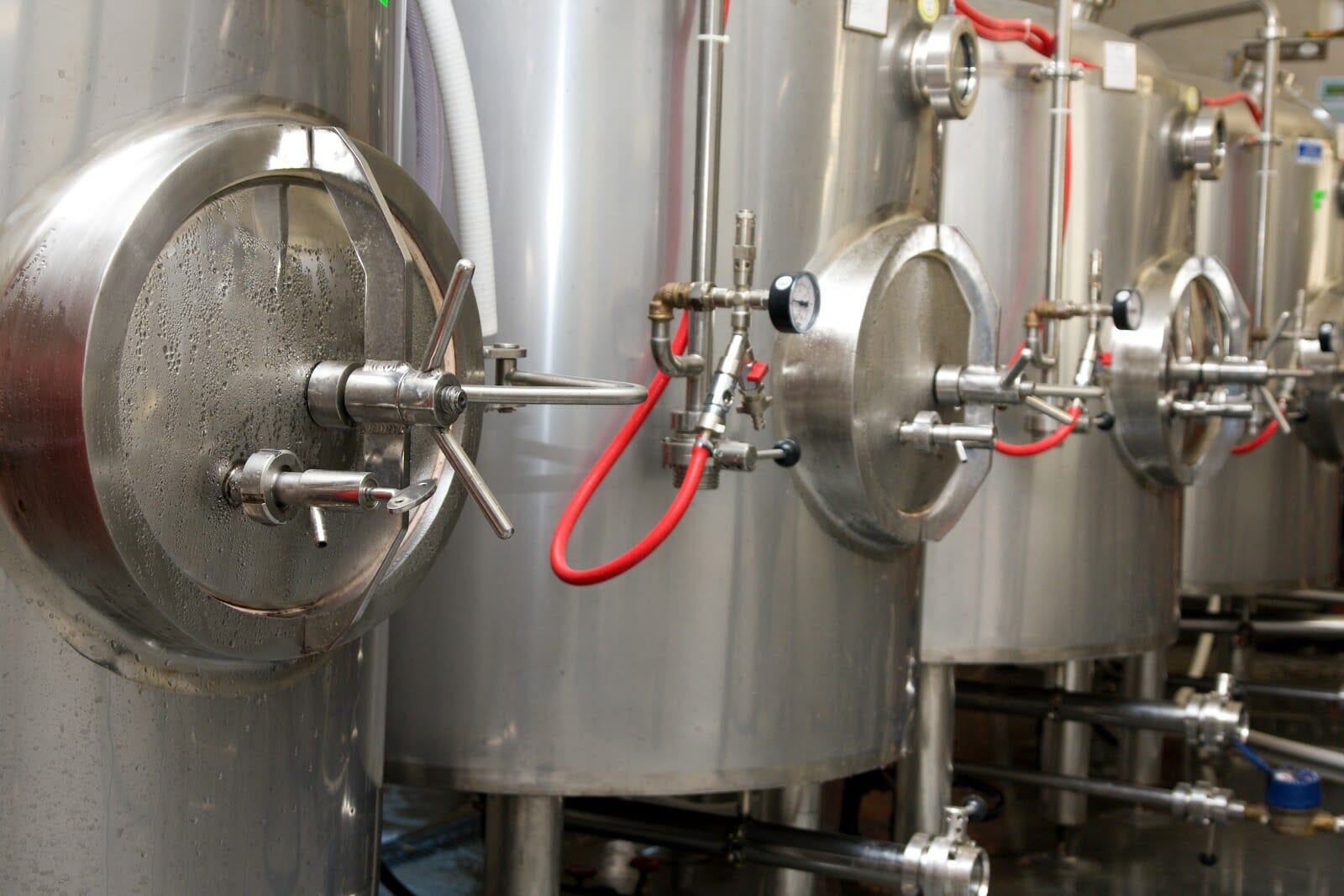 At Arrow Engineering Mixing Products, we're proud to offer a wide range of high-quality overhead mixers that are perfect for use in modern breweries. The benefits that these mixers offer to breweries include:
Speeding up mixing processes

Dealing with fewer breakdowns

Handling larger batch sizes

Reducing man hours

Reducing energy costs
If you are running a brewery and would like to see for yourself the benefits of implementing a quality overhead stirrer into your operation, we invite you to contact our experienced team today. The professional mixing engineers at Arrow Engineering Mixing Products will be happy to learn more about your specific needs and how you plan to use your mixer in order to help you choose an overhead lab mixer that is best suited for your operation and one that will offer all of the benefits outlined above.