Bread mixers play an incredibly vital role in modern bakeries. Proper bakery mixing equipment helps them amp up their efficiency, improve their production line, and quickly mix ingredients to produce large amounts of bread, pastries, and other baked goods. In this article, we'll take a look at the various ways our air mixers for bakeries can amp up productivity and help you decide which high quality bakery equipment will work best for your business.
Larger Batch Sizes
The more ingredients that you are able to mix at one time, the more productive your bakery shop will be. When you use a heavy-duty industrial mixer for baking, you'll be able to handle larger batch sizes and turn out more products in a shorter amount of time. For example, our Model G-5 air driven stirrer is able to handle batch sizes up to 100 liters. This combined with its high torque output makes this air mixer perfectly suited for mixing large batches of dough or other ingredients, thus improving the productivity of your bakery.
Faster Mixing Speeds
Bread dough is relatively viscous material and therefore requires a type of industrial dough mixer with higher torque and lower RPMs. However, dough isn't the only material that requires bakery ingredient mixing. For ingredients that have a different, less viscous texture, using a mixer with high RPMs such as our Model A5 air driven stirrer will enable you to quickly mix ingredients and thus cut down on mixing time in your bakery. Since time spent mixing ingredients can be a very lengthy process, using a bakery mixer with a high RPM to mix your less-viscous ingredients can greatly improve your productivity.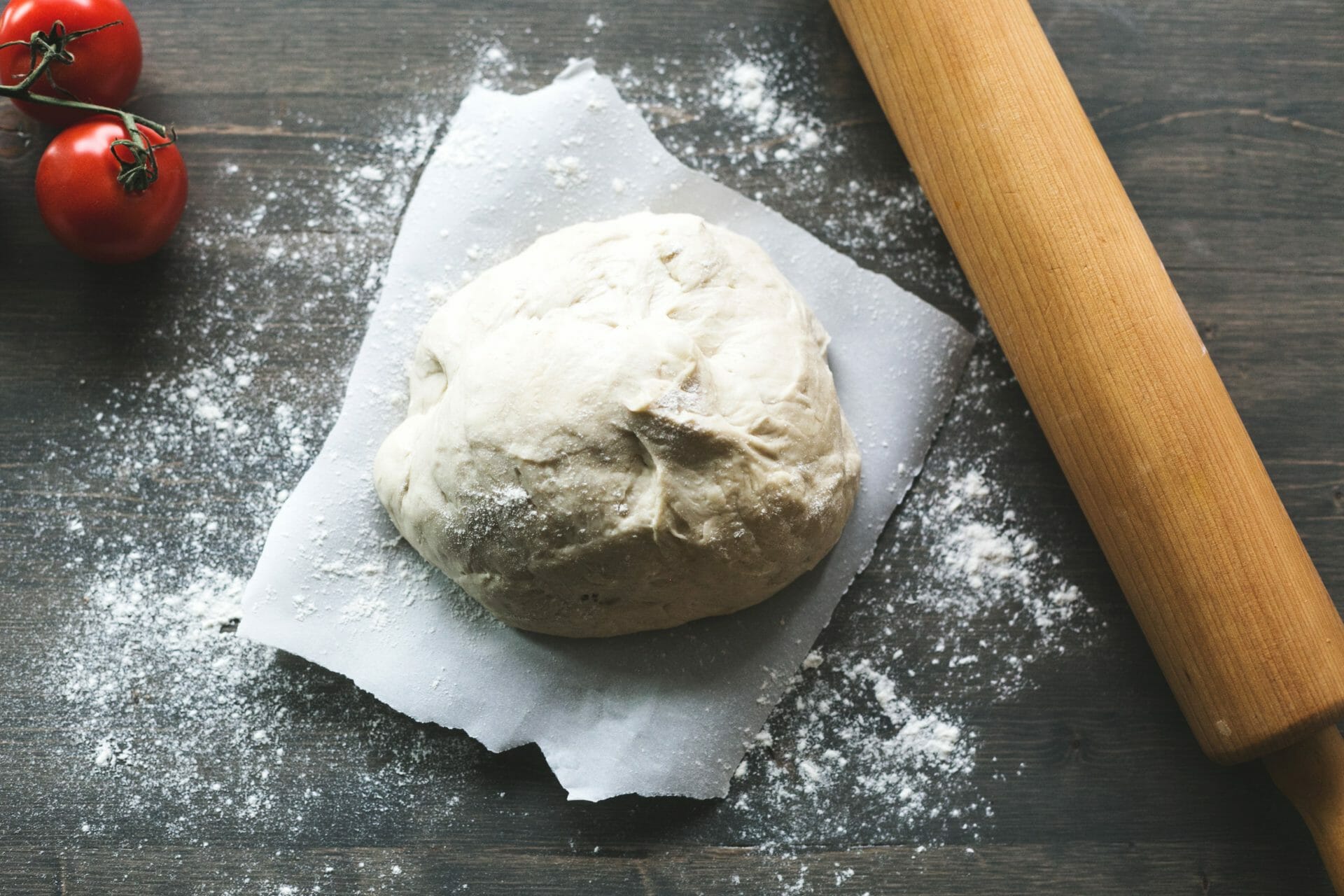 Higher Torque Output
Given that bread dough is a relatively viscous material, the best industrial mixers for baking bread are ones that have a high torque output. The higher the torque output of an air mixer, the more capable it will be at thoroughly mixing your dough. One great bakery mixer with a high torque output is our Model G-G air driven stirrer, which is capable of producing 100 in-lbs of torque. By having the torque necessary to thoroughly mix your dough each and every time, reliable air mixers such as this can be a big boost to your bakery's productivity.
Fewer Breakdowns
Few things are worse than having one of your baking equipment machines break down, effectively grinding your business to a halt until repairs can be made. At Arrow Engineering Mixing Products, we build all of our large industrial mixers to withstand the toughest conditions and demonstrate the longest possible life-cycle. When you rely on a high-quality air mixer that is built to last, breakdowns become much less of a concern. If you want to ensure that your bakery is up and running at all times, it is important to invest in equipment that you can rely on such as the high-quality air mixers offered from Arrow Engineering Mixing Products.
Choosing the Right Air Mixer for Your Bakery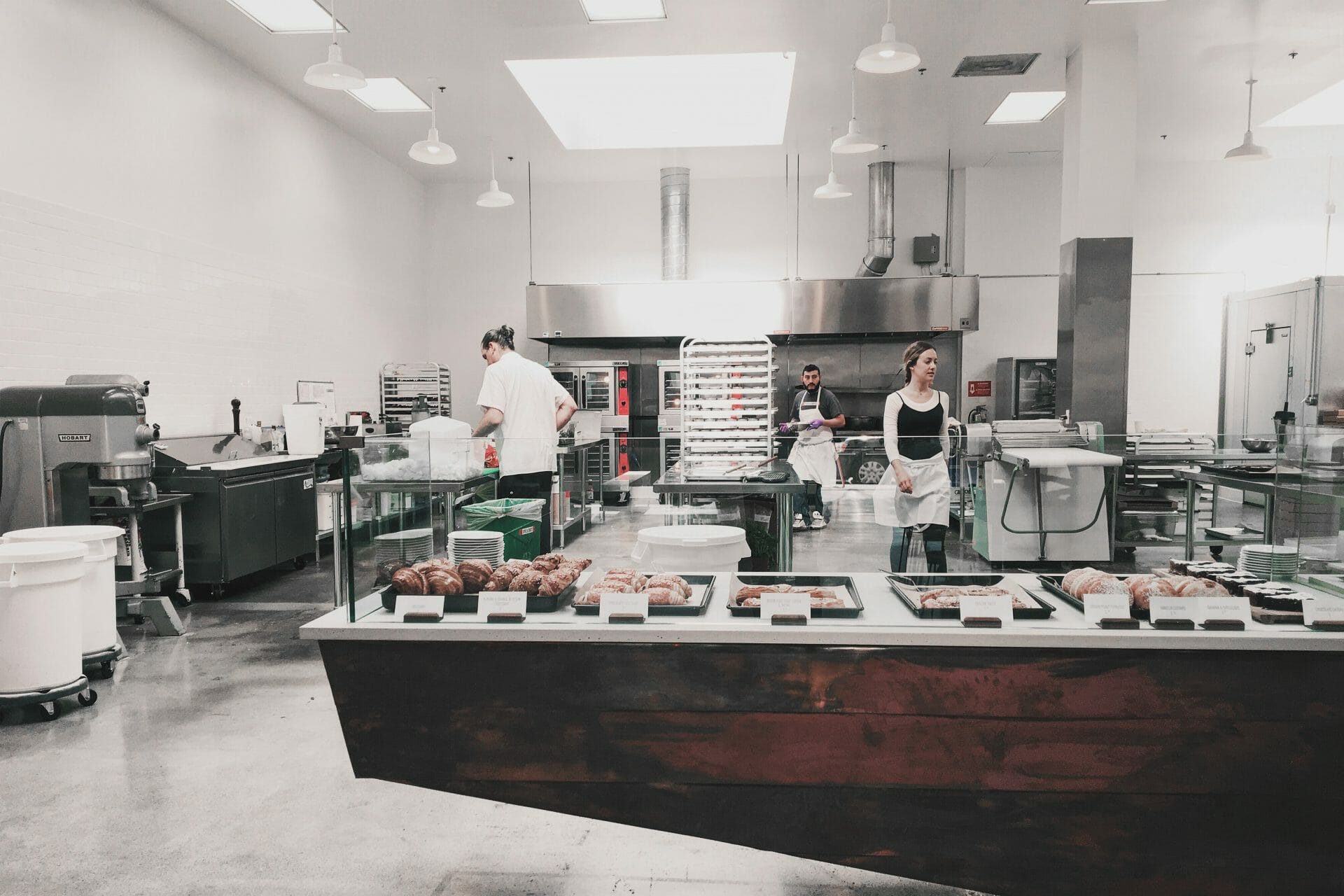 When choosing the right professional mixing equipment for baking, our top-of-the-line air-powered mixers offer a wide variety of advantages that will help improve your bakery's productivity. To summarize, these bakery solutions & advantages include:
The ability to handle larger batch sizes

Faster mixing speeds to cut down on mixing time

Higher torque output for effectively mixing viscous ingredients

Few business-interrupting breakdowns
Bakery Mixing Equipment You Can Rely On
As one of the top bakery equipment manufacturers in the industry, it's our goal to provide you with the best commercial mixers available that will help make your bakery more productive and successful. If you would like any assistance choosing the right air mixer for your bakery, we invite you to contact us today to speak with one of our experienced mixing engineers to answer any questions you may have!