High-quality adhesives play a crucial role in arts and crafts, DIY repair projects, and more all over the world. If glue manufacturers don't make use of the right tools to produce their glue, though, they could find themselves in a sticky situation.
One of the most important parts of glue manufacturing is the process of mixing the necessary material and ingredients together. As a top industrial mixer manufacturer, Arrow Mixing Products is proud to supply glue manufacturers with the high-quality industrial mixers that they need to complete these glue mixing processes and create their glue products.
Understanding the Glue Manufacturing Process
There is a wide range of glues on the market, and each one has a slightly different manufacturing process. Most glues, however, are made using collagen from animal by-products such as skin and bones. To convert this collagen into glue, the collagen is cooked at high temperatures and the glue that it is converted to is extracted.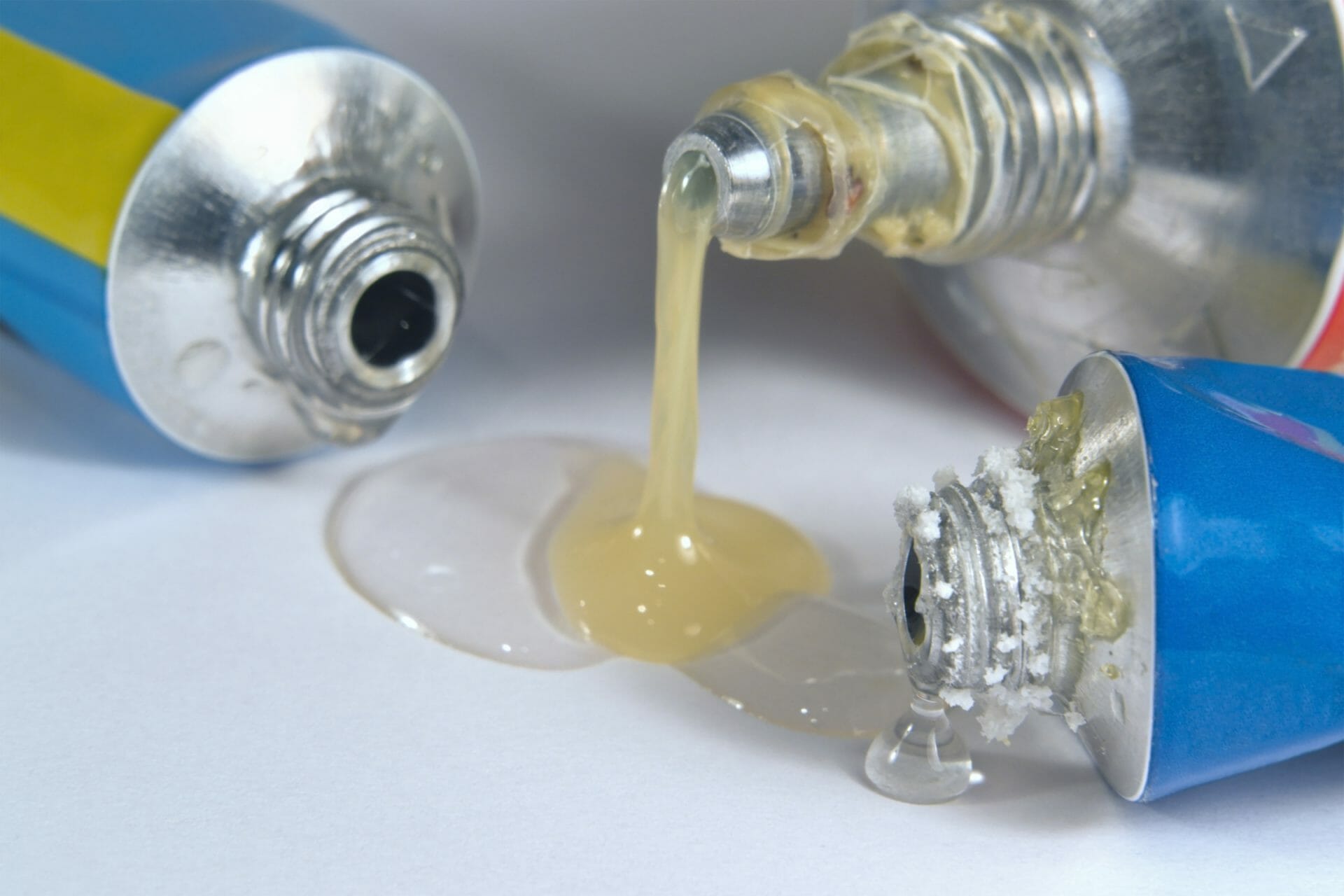 Once this glue is extracted, manufacturers must add in a wide range of additives in order to produce their final product, and these additives must be thoroughly mixed into the glue. To perform this glue process, glue suppliers place the glue into large vats and mix in the additives using a powerful overhead mixer.
Once all of the necessary additives & ingredients of glue have been mixed into the glue, the glue can be bottled, labeled, and shipped out. Mixing these additives is an essential step in manufacturing glue and requires heavy-duty industrial glue mixers.
Glue Manufacturing and Industrial Mixers
The viscosity of glue is in many ways its defining characteristic, and therefore glue manufacturers must make use of medium to heavy-duty industrial mixers that are capable of agitating the glue enough to thoroughly mix it with all of the additives that are dumped into the vat.
At Arrow Engineering Mixing Products, we offer a number of high-quality mixers that are powerful enough for use in this application. Just a few of the process mixers that we offer which are ideal for mixing glue include our Model 350 electric stirrer, our Model 1200 electric stirrer, and our Model 1750 electric stirrer.
Glue manufacturing and commercial mixers go hand in hand, and high-quality mixers such as the ones listed above play a vital role in helping ensure that every batch of glue is thoroughly mixed and ready to hit the shelves. All mixing equipment that we offer at Arrow Engineering Mixing Products is made to the highest possible quality standards, ensuring that glue manufacturers will be able to count on their industrial glue mixer performing as intended every single time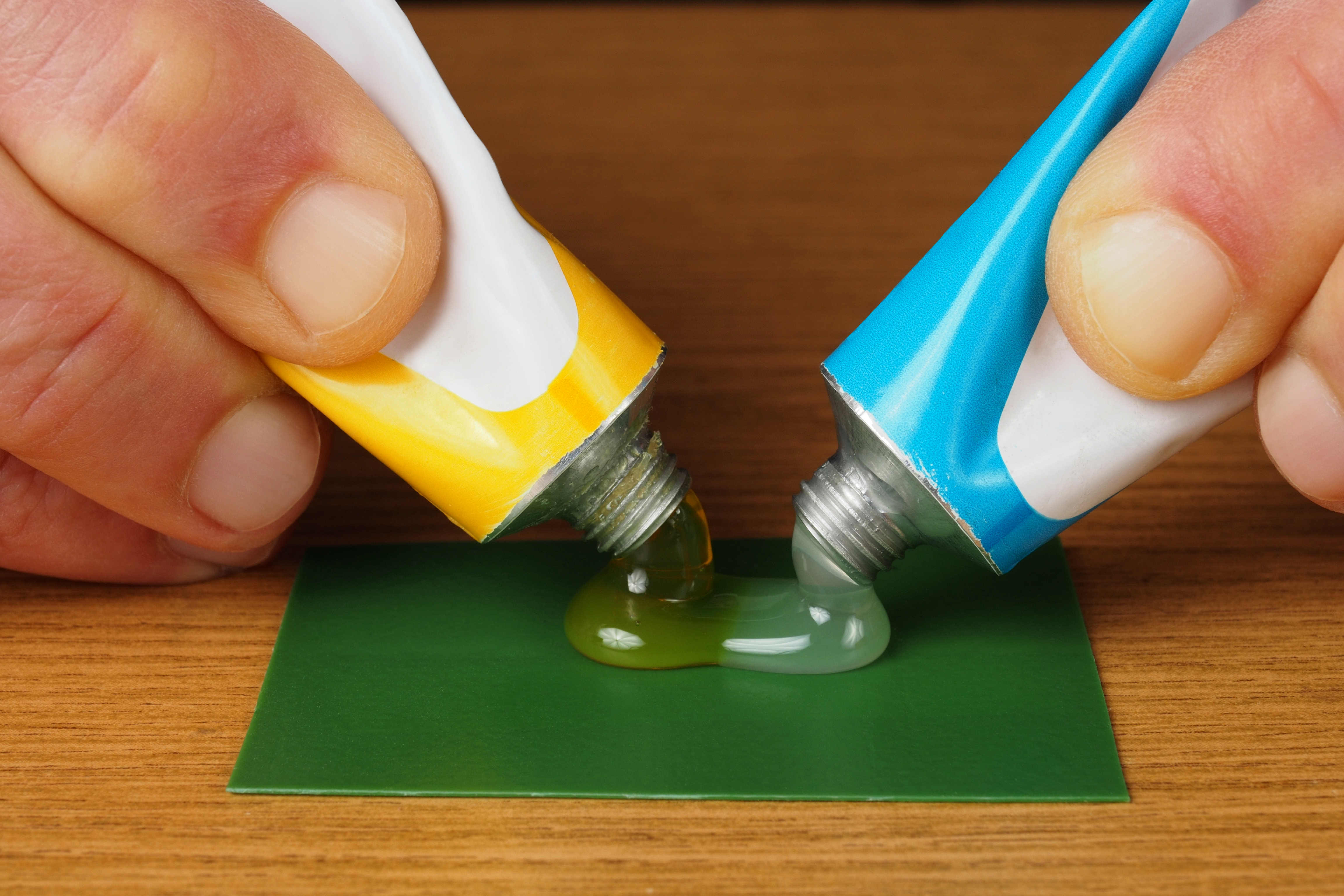 How Arrow Engineering Mixing Products can Help Your Glue Manufacturing Company
Whether you are manufacturing a light-duty craft glue, a powerful glue for the plumbing industry, or anything in-between, choosing the right glue manufacturing tools is an essential part of making your business successful. An experienced and trusted commercial mixer manufacturer, every mixer Arrows offers for use in glue manufacturing is built to last and made to perform at an exceptional level, providing you with a mixer that you can use to thoroughly mix your glue for many years to come. Just a few of the high-quality electric mixers that we offer which are great for mixing glue include:
Industrial Mixing Equipment For Glue Manufacturers
Mixing processes play a vitally important role in the glue manufacturing process, meaning that an electric mixer is sure to be one of the most-used glue manufacturing tools that your operation will employ. If you would like any assistance choosing the right electric mixer for your glue manufacturing operation, we invite you to contact us today. Our expert mixing engineers will be happy to learn more about your application and will help you choose the perfect mixing machine for you.